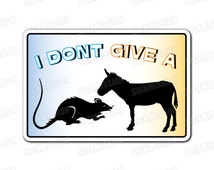 My hubby does not like to bring up politics in this blog. As for me, I don't give a rat's behind! As Catholics, we have to do something about those Virginia politicians who claim to be Catholic, but make a mockery of Catholic teaching and promote the "culture of death". Senator Tim Kaine is one of those politicians. He needs our prayers for his conversion.
Now we've learned that Sen. Kaine wants to make it a fight. On Tuesday, he declared that Democrats should fight against President Trump (See Kaine: Democrats Have To "Fight In The Streets" Against Trump.) Here are his fighting words:
"What we've got to do is fight in Congress, fight in the courts, fight in the streets, fight online, fight at the ballot box, and now there's the momentum to be able to do this," Kaine said to Democrats. "And we're not afraid of the popular outcry, we're energized by it and that's going to help us do our job and do it better."
Okay, Tim, I have some fighting words for you. "Go to Confession! Confess your sins against the Church, the unborn, and your fellow Catholics! Fight for your soul and fight for forgiveness!"
Tim, look at your official Website Tim Kaine, United States Senator for Virginia. Use the search box to look up phrases like "Planned Parenthood", "Allow women to become priests", "Reproductive rights",  and "Abortion".
Now, closely read the Catechism of the Catholic Church concerning those topics. Where do you stand, Tim? You tell us you are a Catholic. You tell us you were a missionary. Really??
When St. Peter's made the bus trip to the March for Life, where were you, Tim? Were you standing with Vice President Pence or Kelleyanne Conway, or were you with your pro-death Democrat friends?
Here's the bottom line, Tim. The Washington Post says you "… ruled out a run for the White House in 2020 but will seek reelection in 2018 …".  ——
Not on my watch you won't!!! I will do everything in my power to make sure you never hold elective office again! You have already done far too much harm to the unborn, to the country, and to your fellow Catholics.
You have your fighting words and you have pro-death Democrats for friends – you've picked the wrong side.
I have fighting words, they are prayers and the Rosary! I will do what it takes to get you out of office!
And as you are moving out of you plush office in the Senate, here's music from Ray Charles to accompany your departure: (Click)
Hit the road, Jack, and don't you come back
No more. No more. No more. No more.
Hit the road, Jack, and don't you come back no more