Here is Bulletin_2016-11-13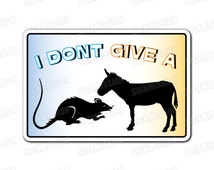 Thought you would like to know, it seems that there is a little feline and rodent game underway with the bulletin. So, in the future, bulletins are likely to be posted later than has been the custom of this blog. As for me, I don't give a rat's behind!
And so, for my thoughts on this week's bulletin – the CCHD collection to be held next week is a colossal waste of money. My question, as always, is how many souls will be saved?
This blog has never been shy in sharing its opinion about the CCHD collection. Just go to my search engine and plug in the search term "CCHD".  Nevertheless, I will have more to say about this in the coming week.
As you can tell, I have an attitude this evening – I guess CCHD brings out the worst (best) in me. So, I'll leave you with this rodent thought:
Mister Trouble never hangs around
When he hears this Mighty sound.

"Here I come to save the day"

That means that Mighty Mouse is on his way.
Yes sir, when there is a wrong to right
Mighty Mouse will join the fight.
On the sea or on the land,
He gets the situation well in hand.
If you want to recall the real feel from your childhood days listen to this [
click here
].